Client: PSFK
Work: Design
Date: 2019

PSFK releases an annual flagship trend report titled the 'Future of Retail'. I was responsible for the design and layout of the 2020 edition, working with the strategy team to create a visual language to help communicate the trends and themes in the report. The design direction was additionally used for PSFK's marquee event, the Future of Retail 2020 Conference in New York City.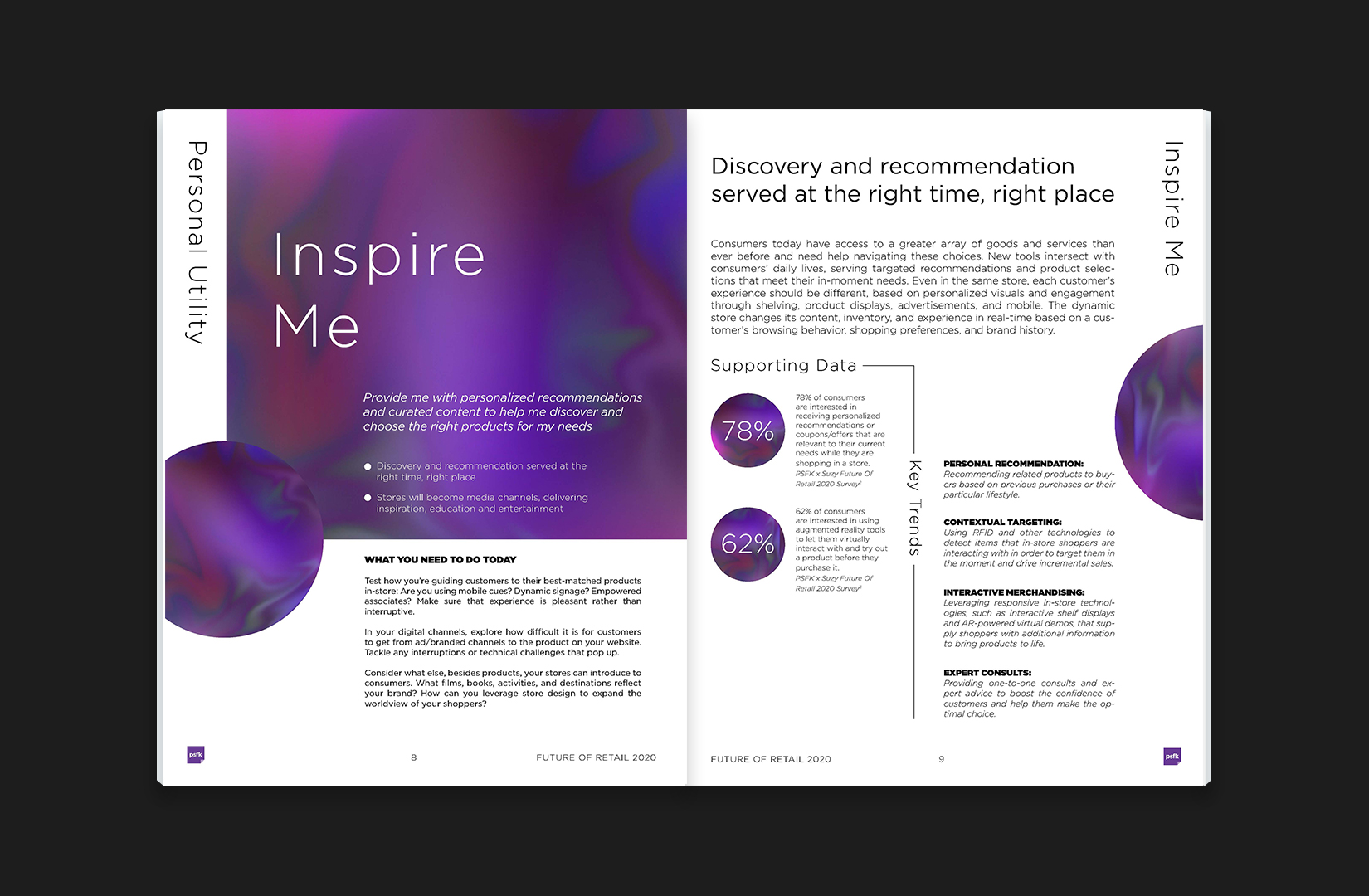 Client: PSFK
Work: Design
Date: 2019

PSFK is the founder and host of New York Retail Innovation Week (NYRIW). I was responsible for designing the visual direction of the event through the NYRIW Retail Innovation Guide along with collateral for panels, tours, and after parties. I additionally tasked with the print production of the half-letter NYRIW guide book, which was distributed to guests at various retail doors across NYC during the course of the week.
Client: PSFK
Work: Design
Date: 2019

PSFK needed a new direction for the visual presentation of their weekly published white papers and trend reports. I developed these templates in order to create high-quality, but quick turnaround, content for the strategy team. Taking the existing core PSFK purple and blending it into a more contemporary and future facing design system.